Jack and the Survivors - 12.5 x 12.5 PRINT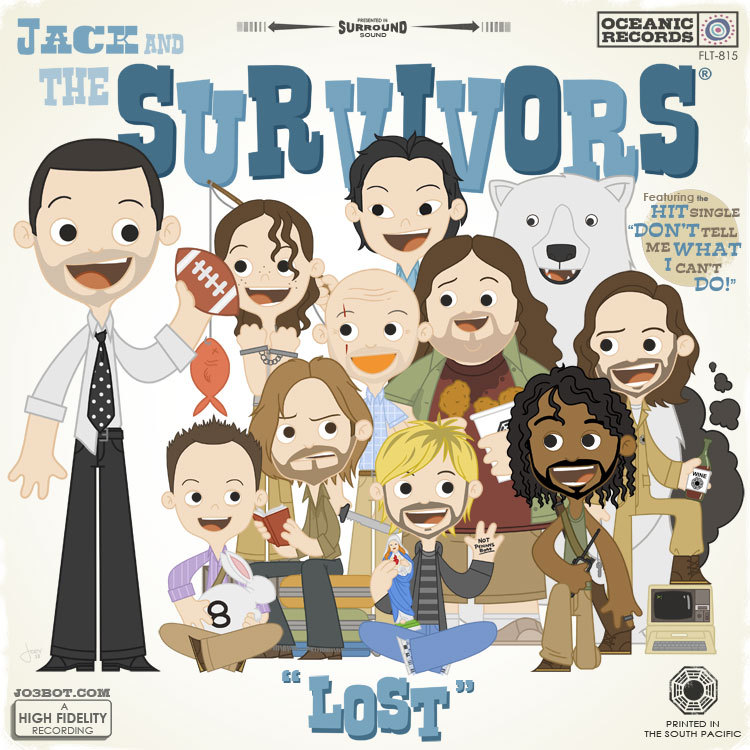 Jack and the Survivors - 12.5 x 12.5 PRINT
Get ready to put your Seat back and your tray tables in their upright and locked positions, it's Jack and the Survivors! Join Jack, Kate, Sawyer, Hurley, and more as they crash into your heart with their new hit album "LOST", featuring hit songs like, "Don't Tell Me What I Can't Do", "You All Everybody", and "Namaste". Get ready for a mind-blowing, time traveling good time and flashback with "Jack and the Survivors"!

Watercolor paper
13 X 19 inches (actual image 12.5x12.5)

12.5 X 12.5 album frames can be purchased at Aaron Bros. or Michaels and the artwork fits perfectly in the frame when cut down to size!